HOME > Manufacturing and Sales > Drilling lubricants

To operate drilling machine properly, we supply vegetable oil based and environmentally safe lubricants.
When operating the machinery, sliding frictional heat by contacting or sliding of metals each other is apt to be generated. It is well known that such heat will cause galling, abrasion or adhesive wear and result in performacne decrement of machinery.
Lubricants are used for restraining boundry friction of metals properly and it is required to select type of lubricants taking into consideration of apllicable parts, conditions, load and velocity.
Product introduction
Product
Application
Dosage
Biodegradability
Biorock
drill oil
For internal parts of DTH hammer and hydraulic drifter
Not dilute
69%(B.O.D)
Biorock drill oil
Biorock drill oil is canola based 100 % vetable oil which is free of any petroleum materials or toxic agents and is the product conforming EPA (USA) guidelines (LC50, > 10,000 ppm). Biorock drill oil offers the protection of internal parts of DTH hammer from galling due to its excellent lubricity.
General characteristics
Appearance
Appearance
Specific gravity
Flash point
Viscosity index
Shipping style
@100℃
@40℃
@25℃
Dark brown
8.42 Cst
46.0 Cst
0.907
292℃
214
18 L pail
200 L drum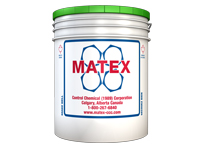 Biorock drill oil